Double tap
to zoom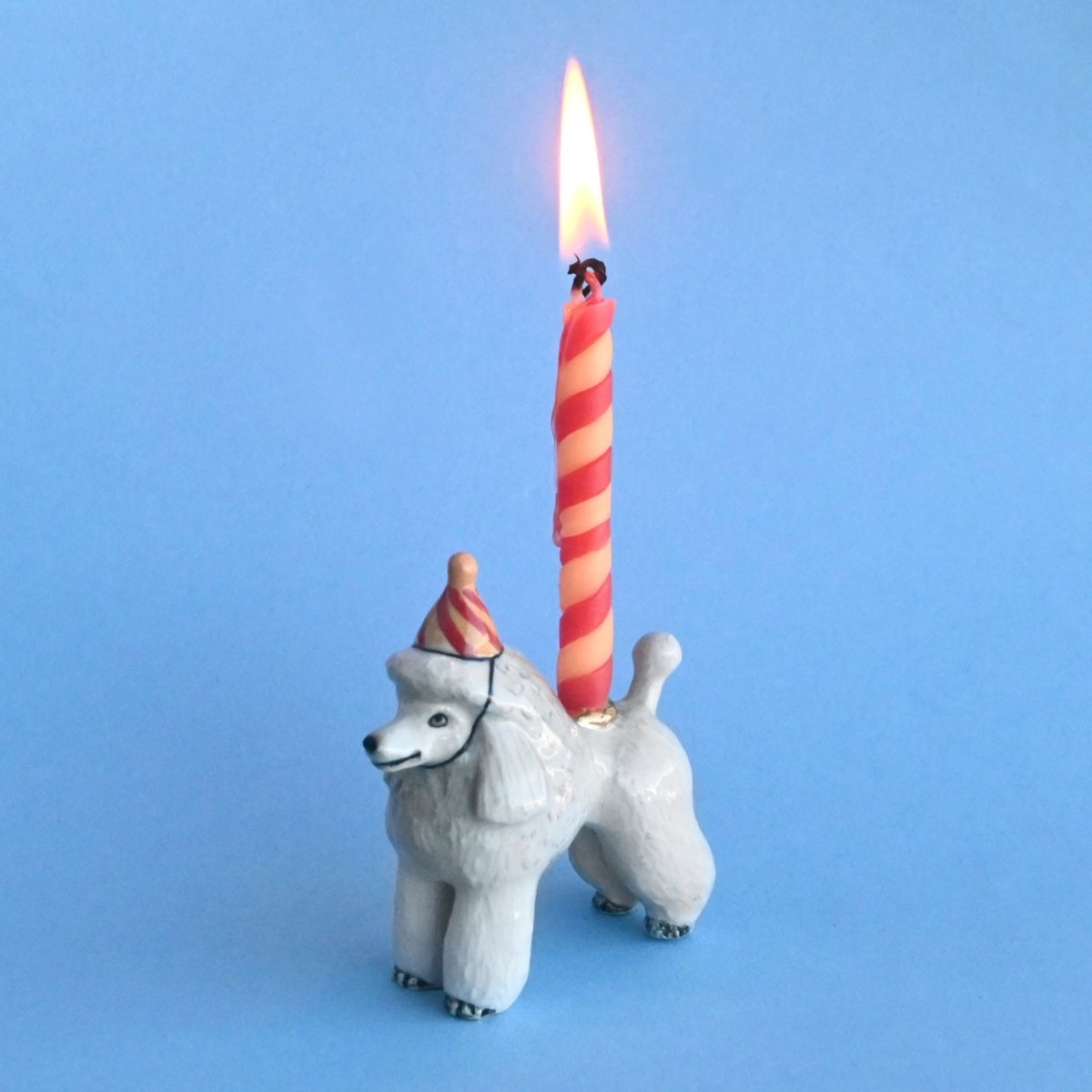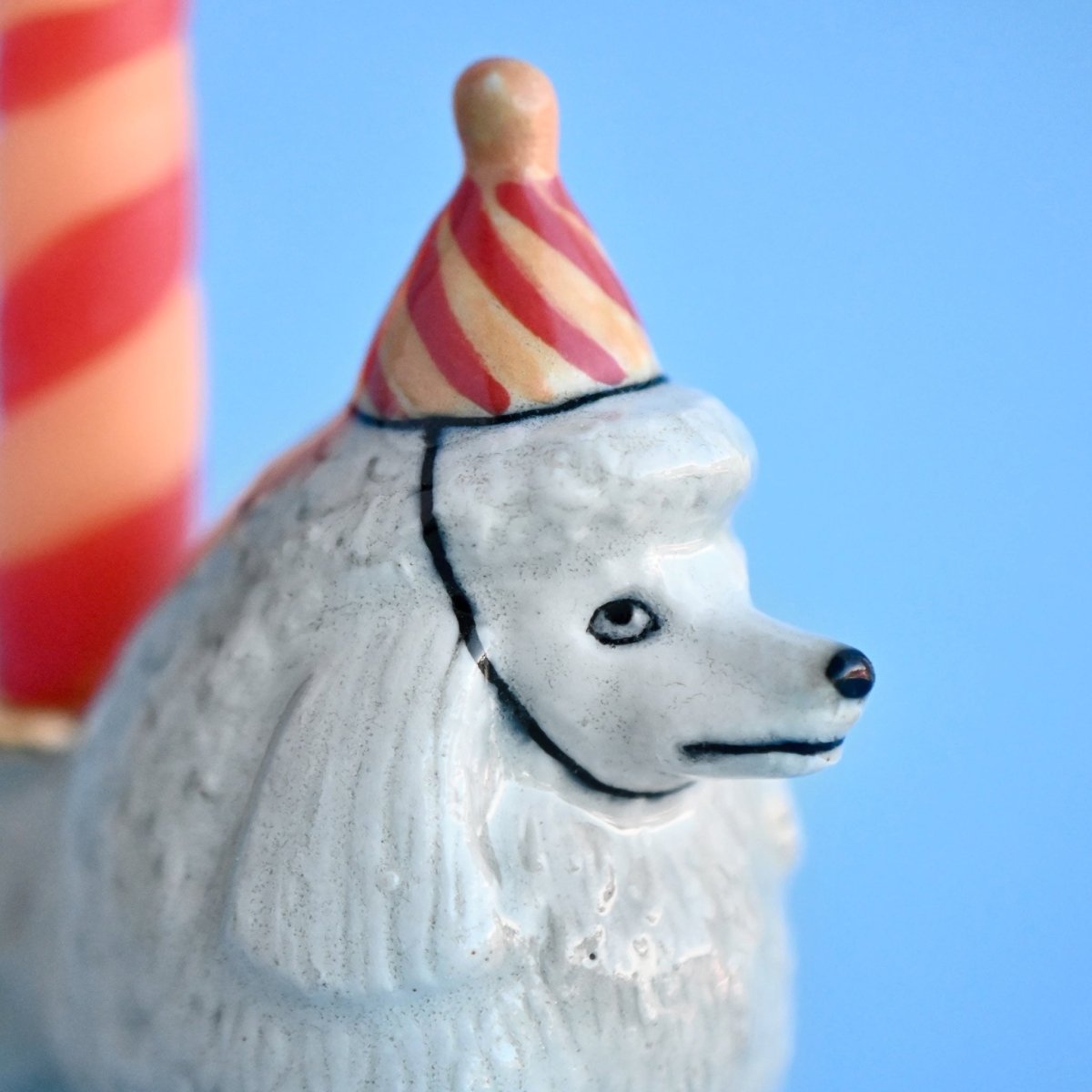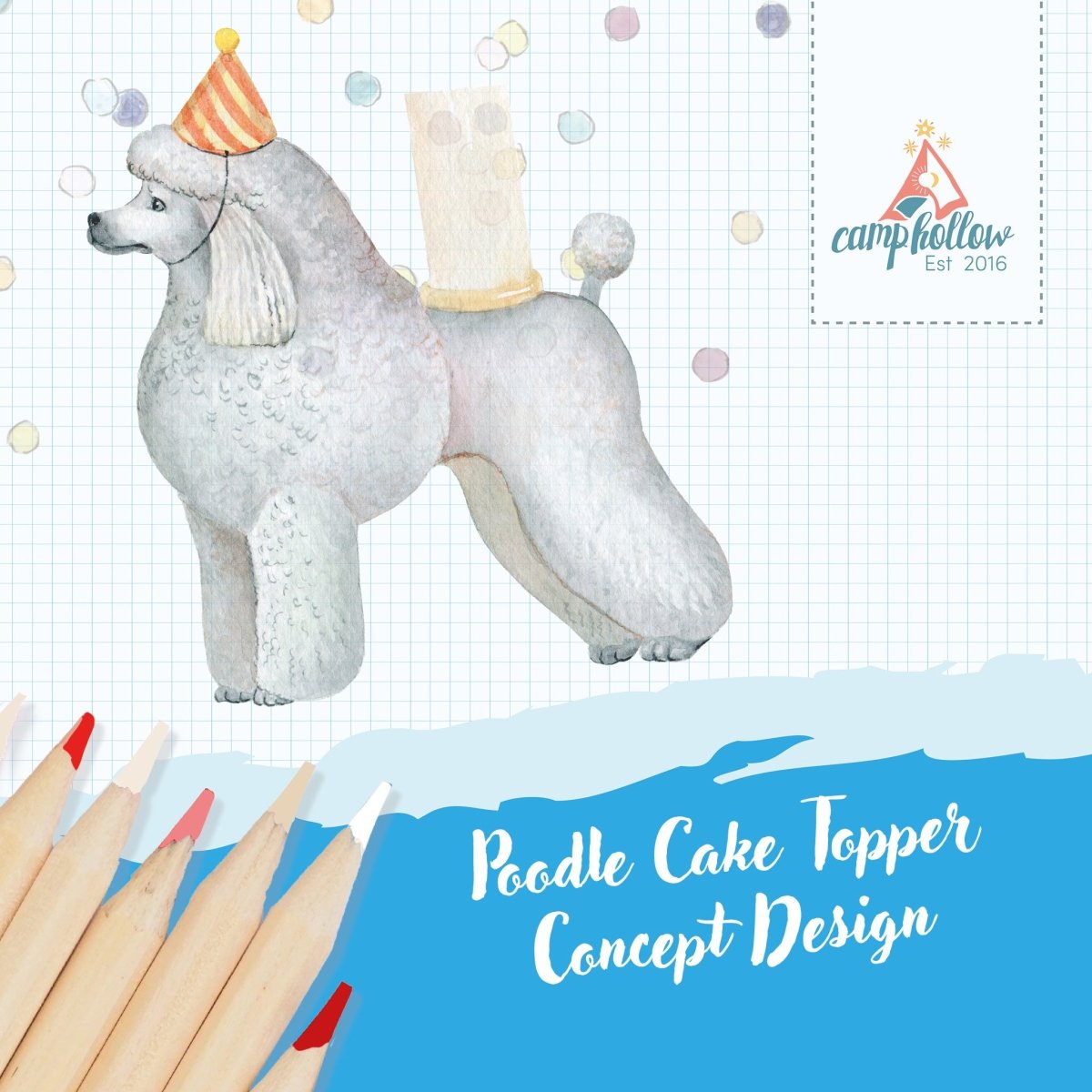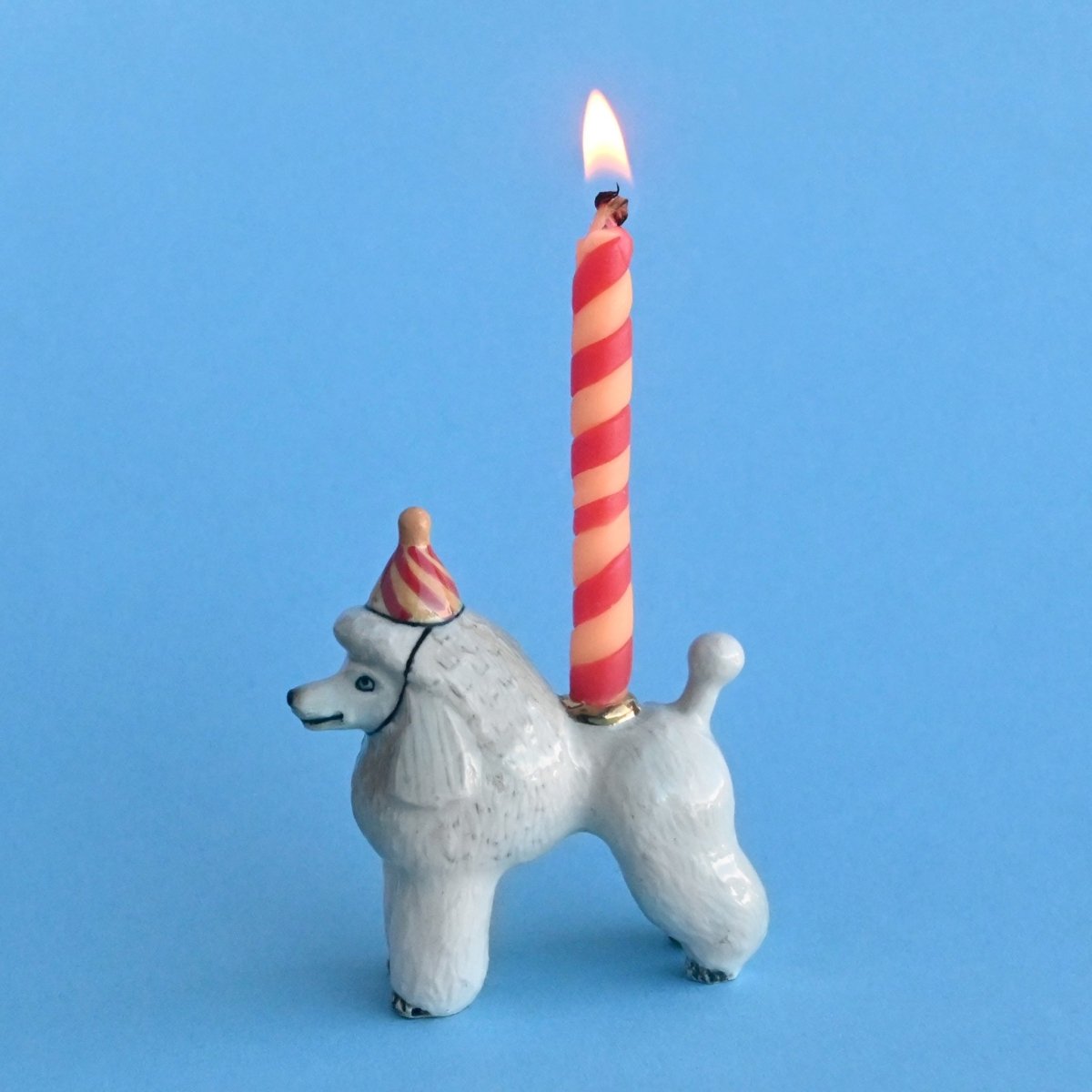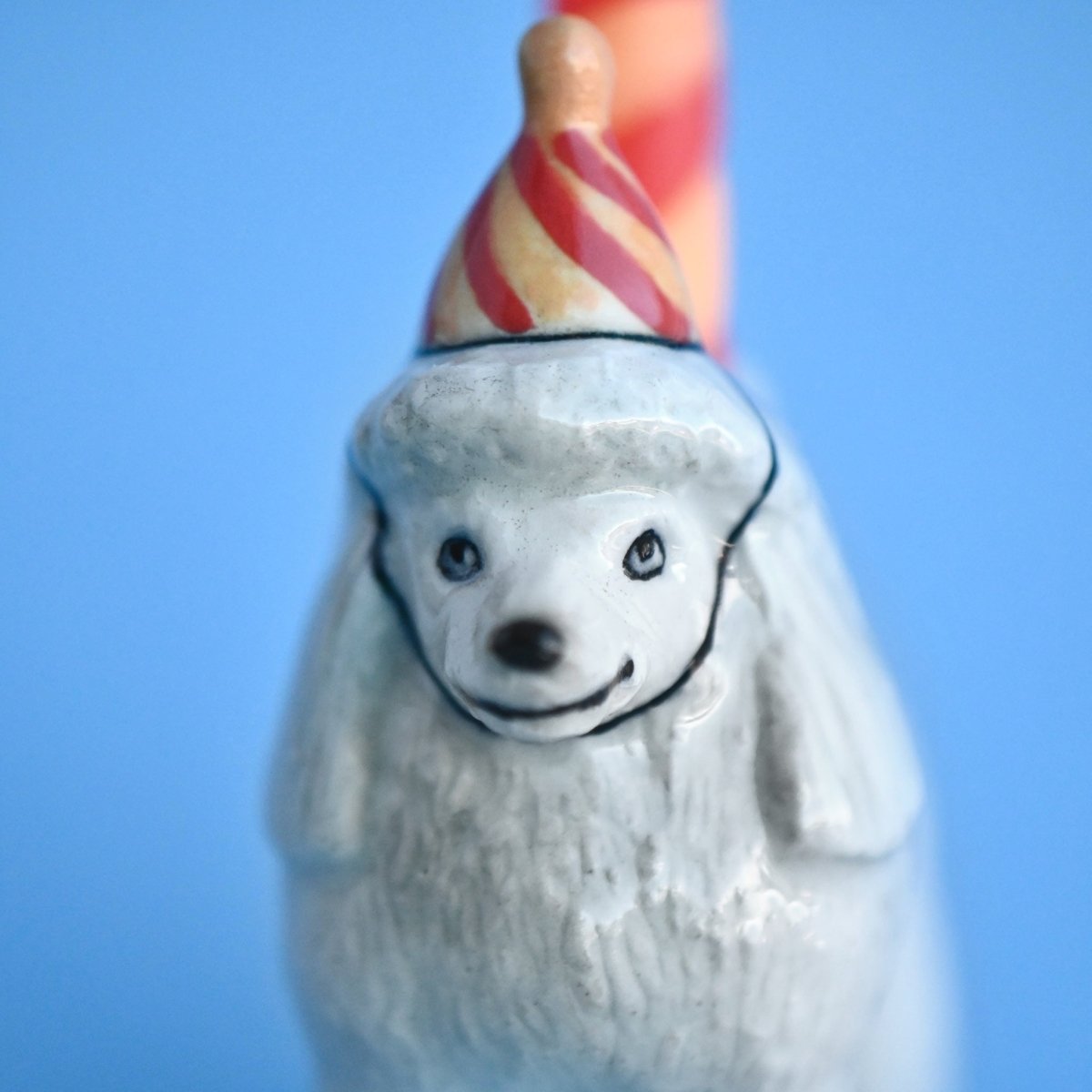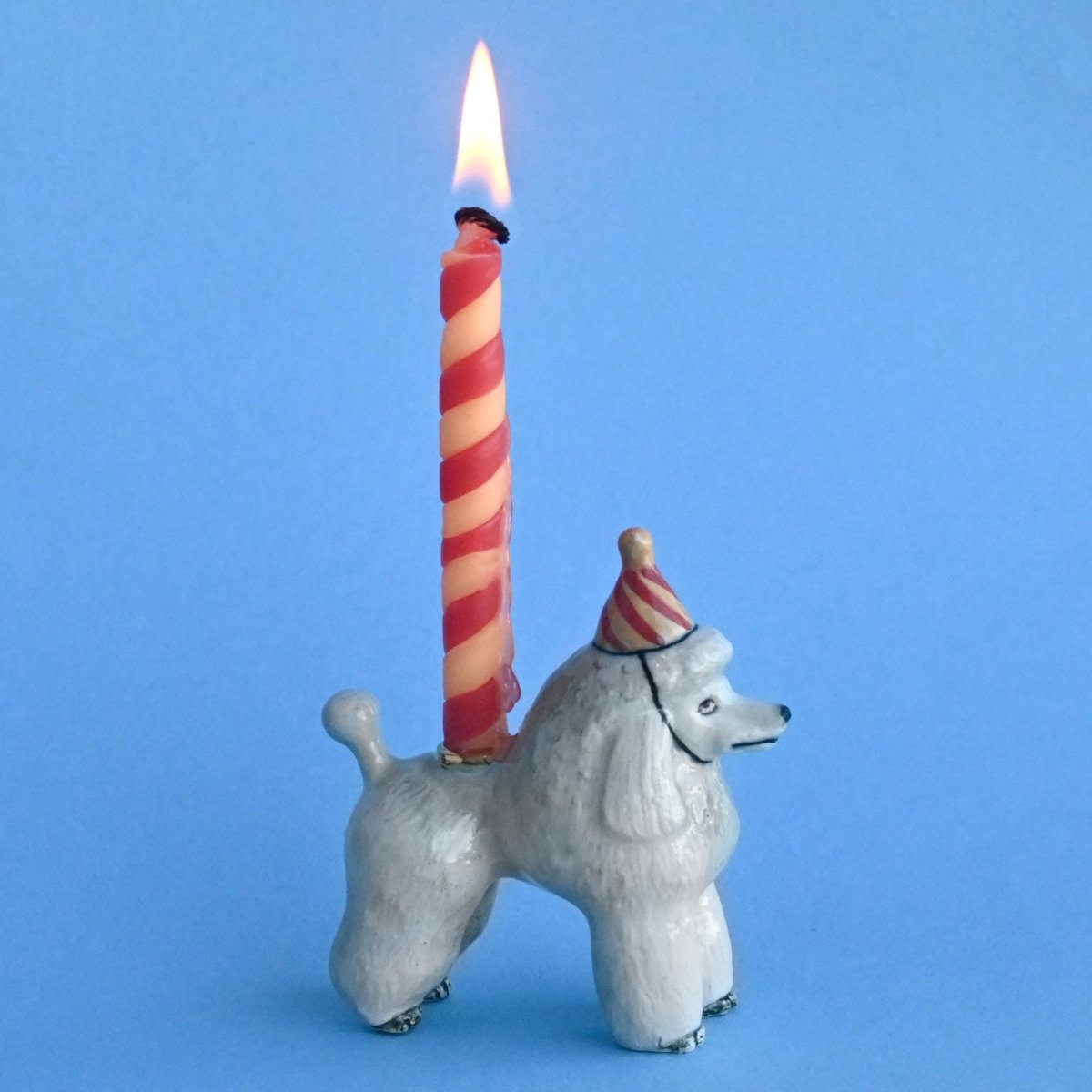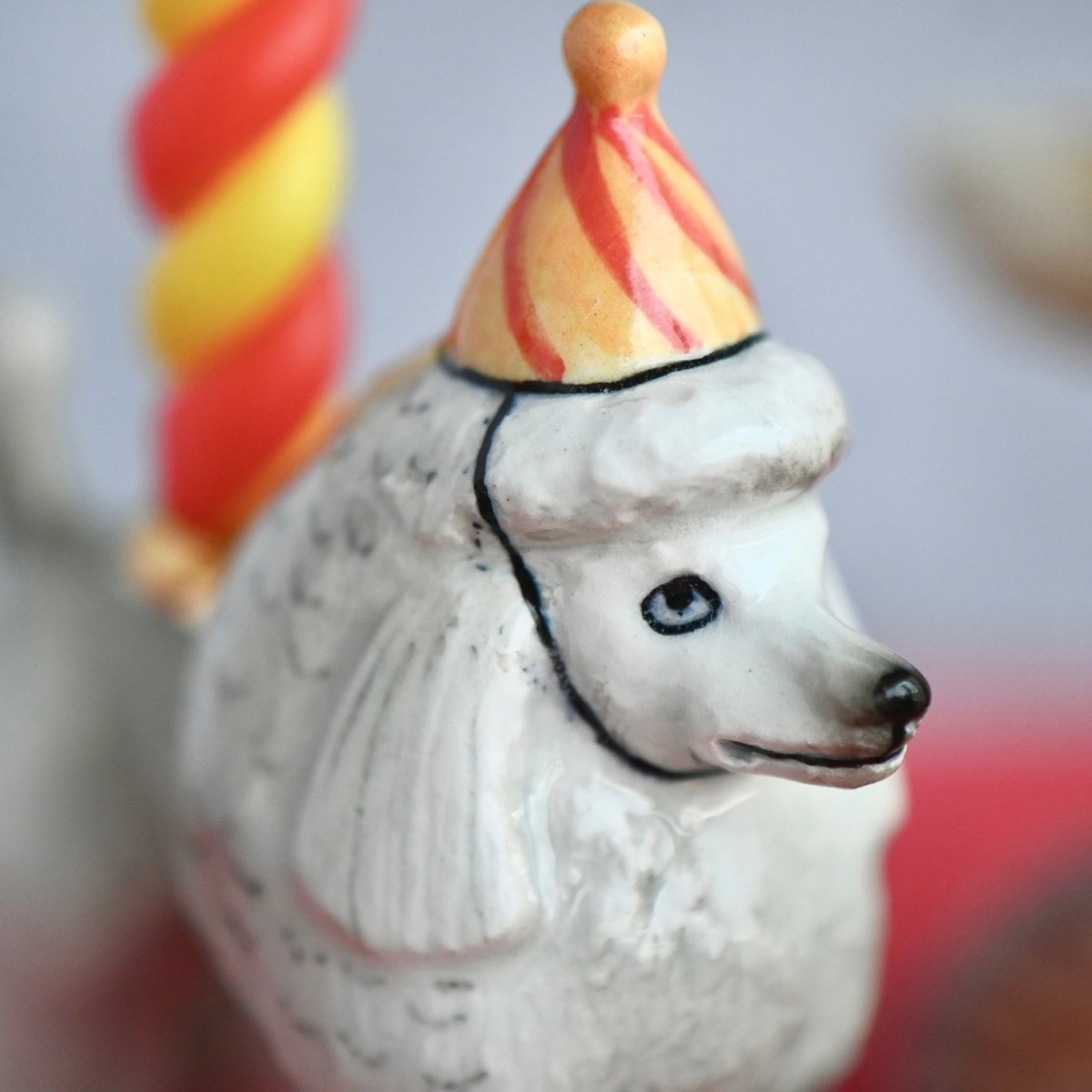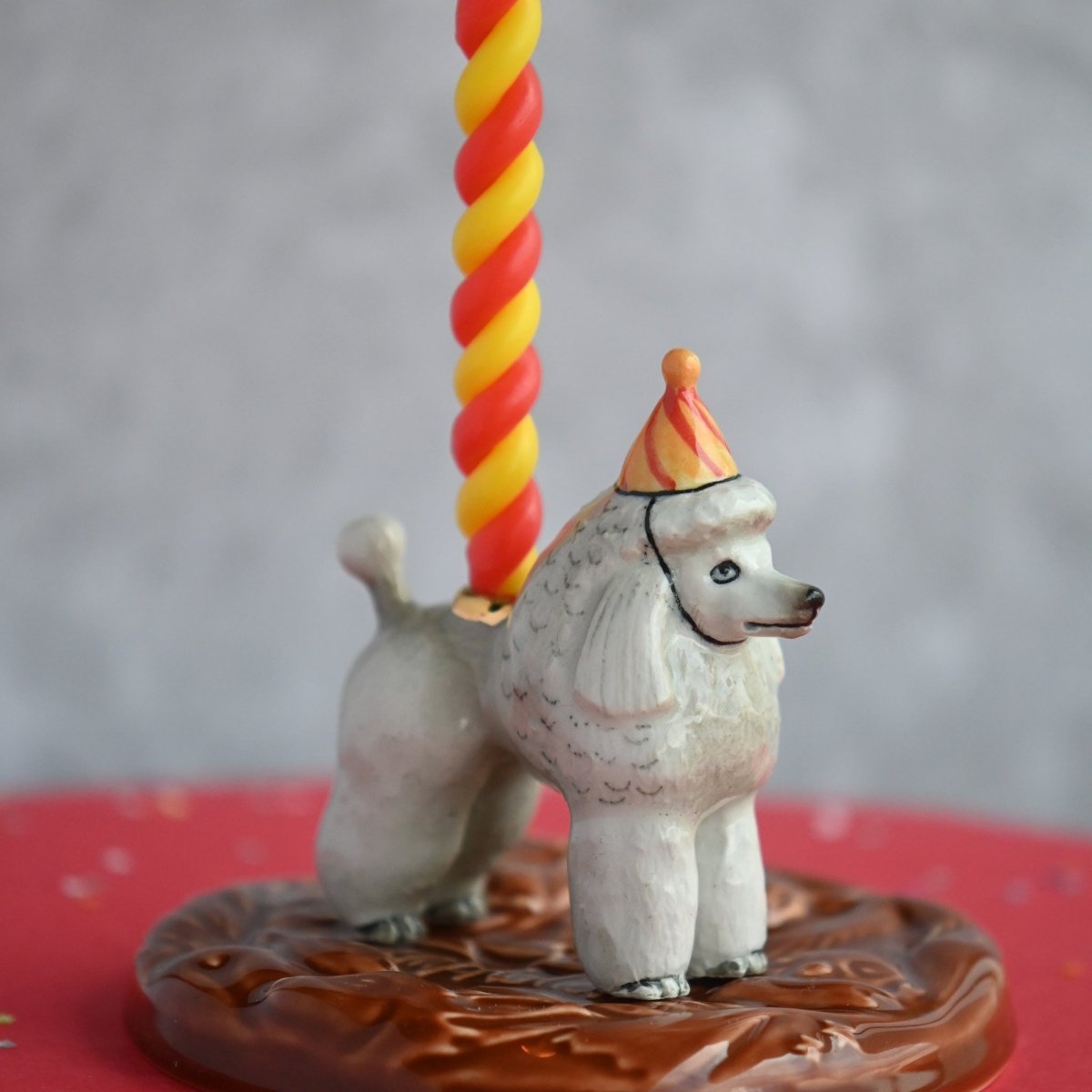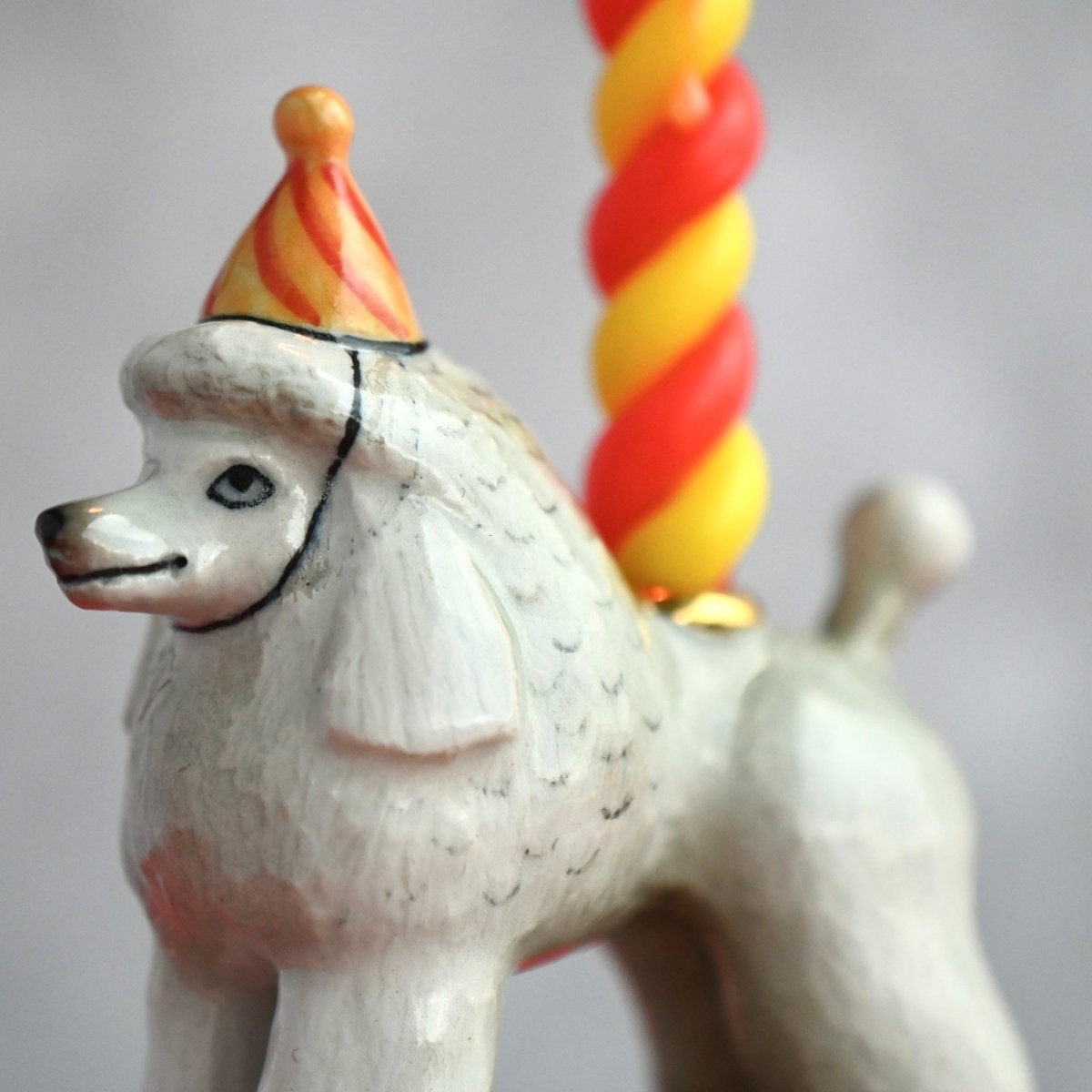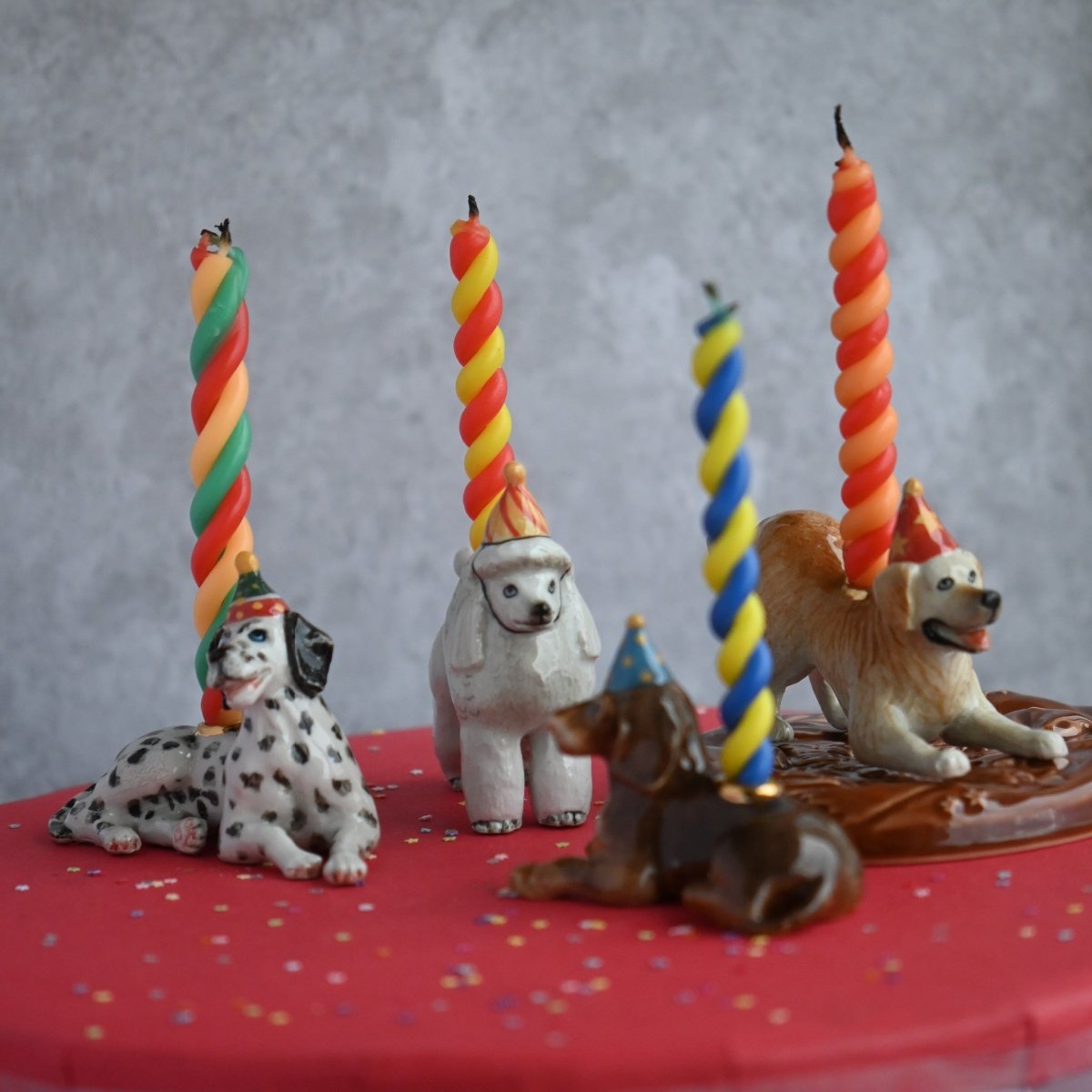 Order today and get it between: 30th June - 31st June
Description
Our Poodle Cake Toppers are perfect for dog lovers who prefer to party like a Poodle! Fun, energetic and smart, this beautiful breed has distinctive dense coat, styled to paw-fection! But don't let their looks fool you, they're loving and intelligent and own their place as a fabulous family member. And what better way to celebrate them than with a Camp Hollow ceramic cake topper! 
⛺️ Designed at Camp Hollow, all our cake toppers are made to reflect the personality of the animals they portray. The Poodle stands proud with a cheeky expression, bringing out the playful in this 'party animal'! Their stripy party hat shows off their passion for party fashion! From Hollywood to your home, this playful pup is ready for any occasion 🎂✨

🎨 All our cake toppers are handcrafted and handpainted, so each fabulous coat is styled with love and care. This makes each piece as unique as a fingerprint (or paw print for that matter) ! This makes them an ideal gift for dog lovers who love this brilliant breed! 
💖 🐾 We put our love into every candle holder we create, so each little pink paw print is as cute as the last. You can admire the detail year after year, as these porcelain pups are made to keep and treasure.
✨🎂We believe in making magic, through the quality of craftsmanship and the memories you make. Holding onto happy memories and your birthday candles, our cake toppers bring joy lives, just like our four legged friends! 
📸 Unleash the Party Pups for your traditional Poodle Party! Create a new tradition the whole family will enjoy. Let this porcelain prima donna spark the warmth and joy you feel with your pet resting at your feet. 
🎁 Keep your friend safe in his treasure box or proudly on display, knowing if there's ever cake, they'll sure to be begging for a slice, after all… your Poodle is part of the family! 
Expand Description
🥇 Crafted from fine porcelain
👩‍🎨 Meticulously hand painted in detail
🌳 Heirloom quality
✔️ Highly collectible
💝 Individually gift boxed
✈️ Free domestic shipping
🕯️ Beeswax candle included
This dog is a symbol of Hollywood. High fashion, high intelligence and, sometimes a little high maintenance. They make loving companions, that can't bear to be alone. These Dogs weren't just bred to look good, they were bred for swimming! Originally the Poodle cut was designed to keep them warm whilst swimming fast. If she was shaved she would move faster through the water but this would get very cold. So they shaved all she could and kept the curly fur to keep the head, torso and joints warm. Stylist, smart and athletic, no wonder this breed is such a classic.
We stand behind all of our products, and offer a 100% money back guarantee if you are unhappy for any reason.
Here's what our
Campers have to say ⭐
Feedback is appreciated! Everything can be made better when we work together.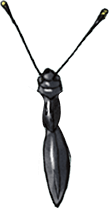 Crafted with Love
Each creation is crafted from fine porcelain, hand-painted with detail, and packaged with care.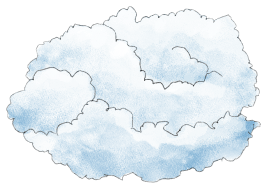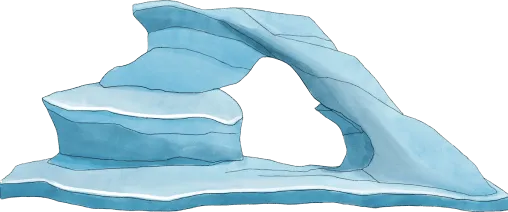 Camp Hollow
in the Wild
We love collaborating with other creatives and seeing our pieces out in the wild! Join our vibrant Instagram community by following us at @camphollowstudio.