Morel 'Shroomkin' Mushroom Charm 🍄✨

Double tap
to zoom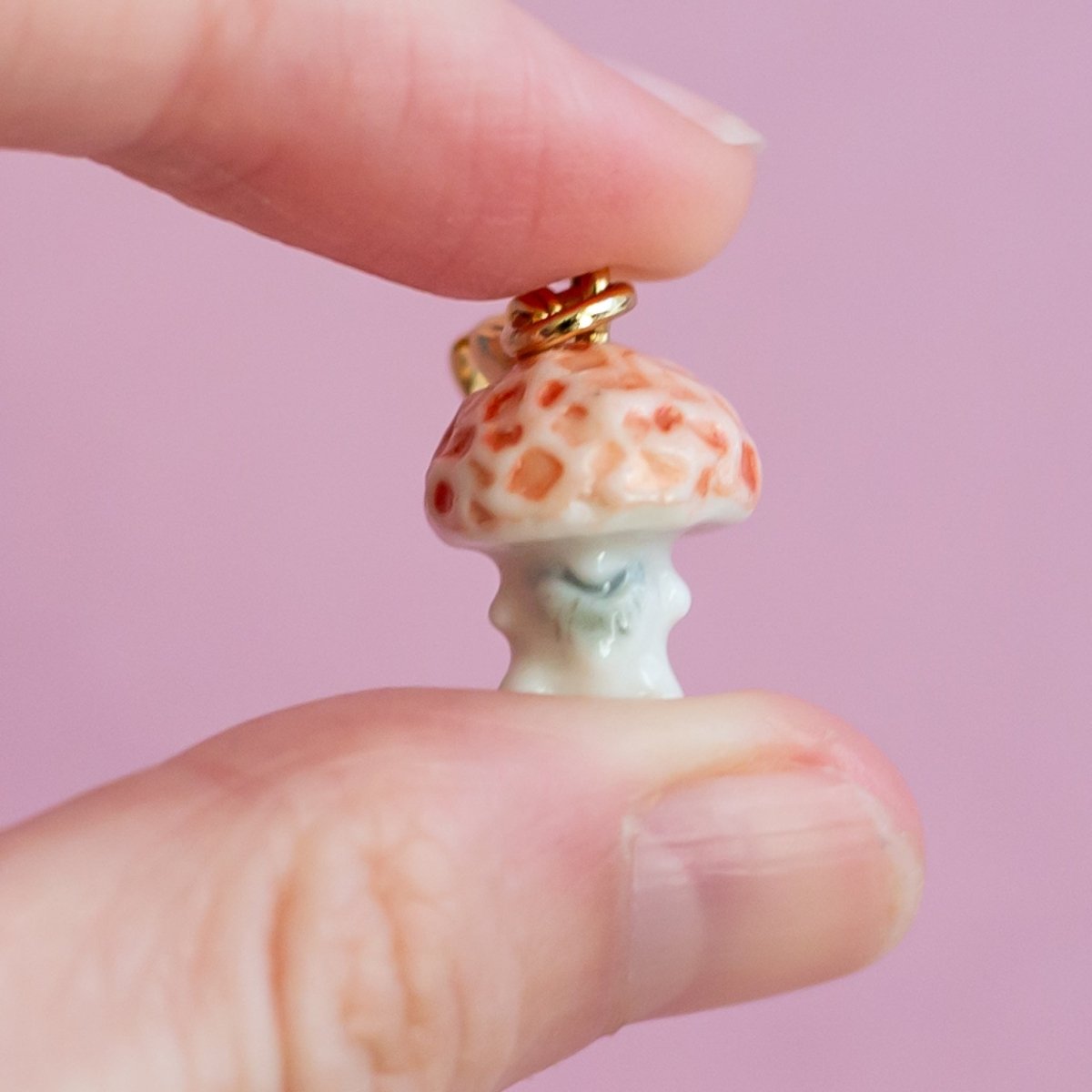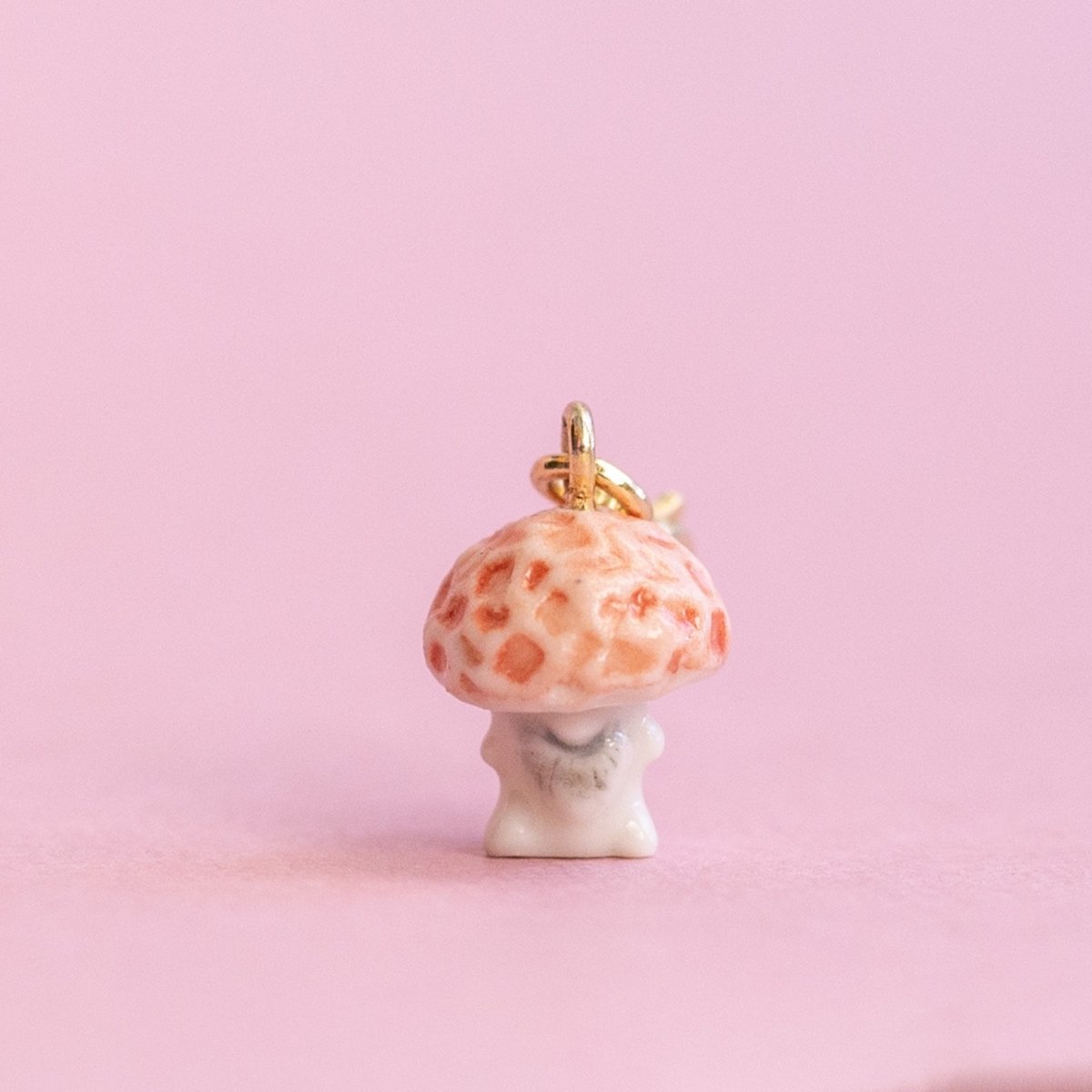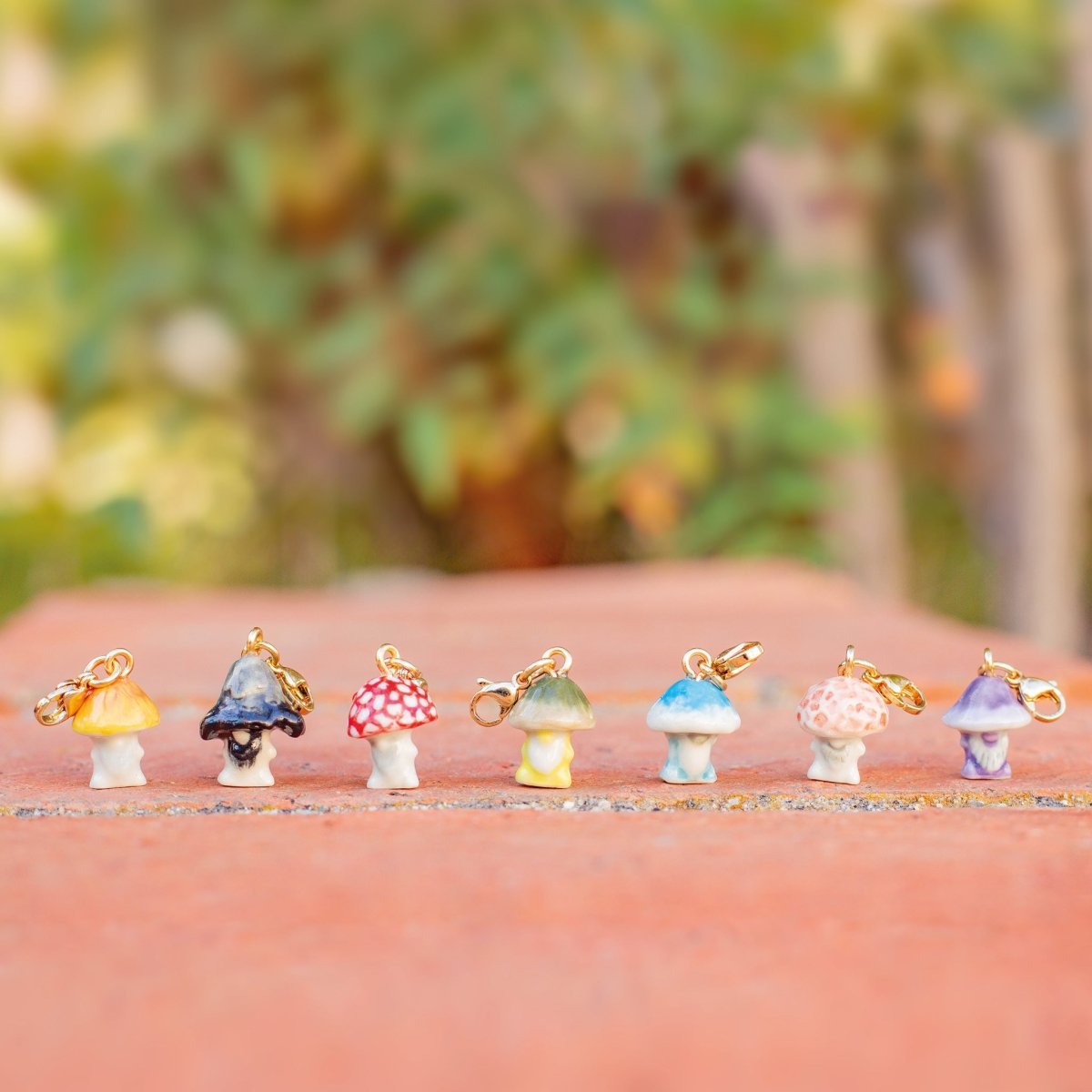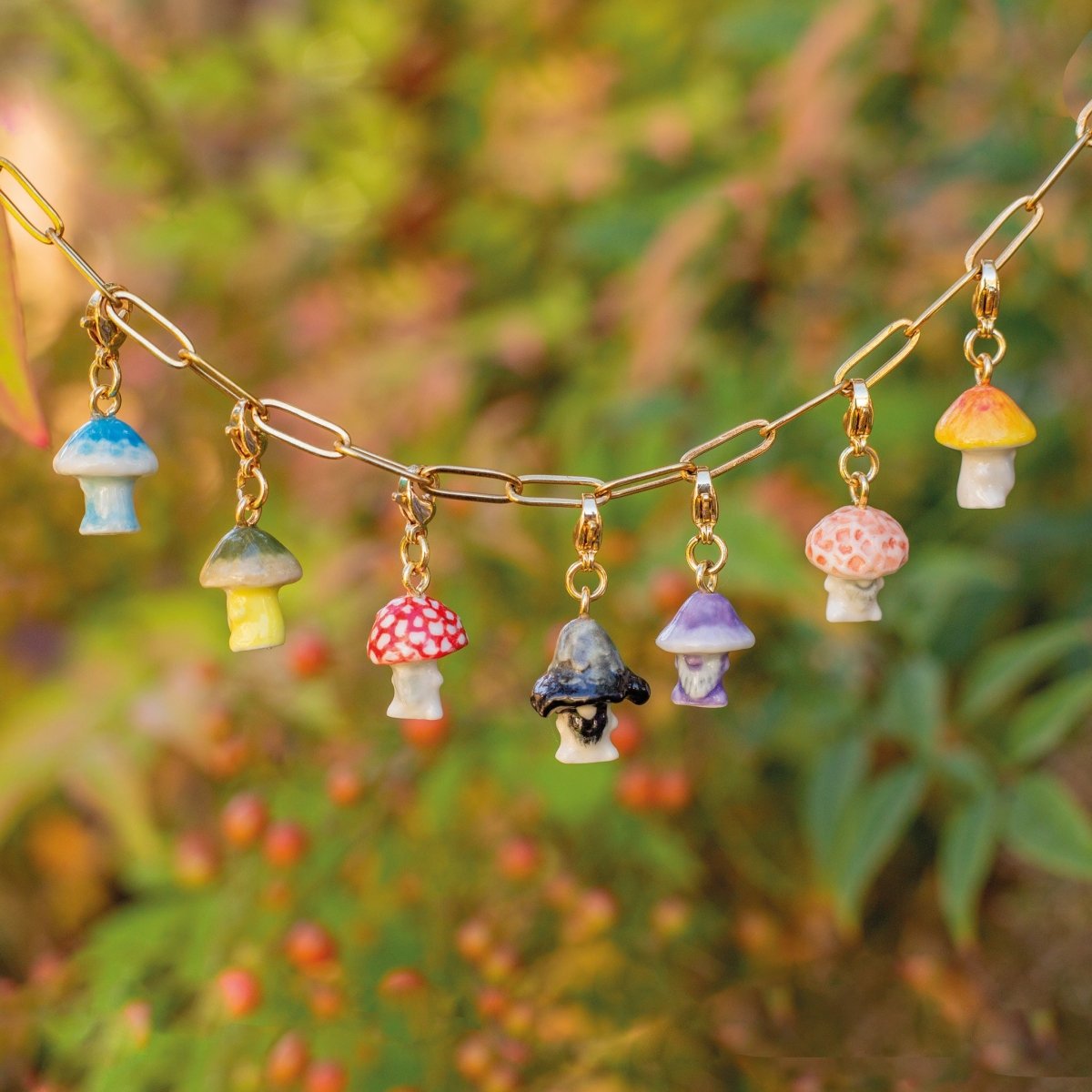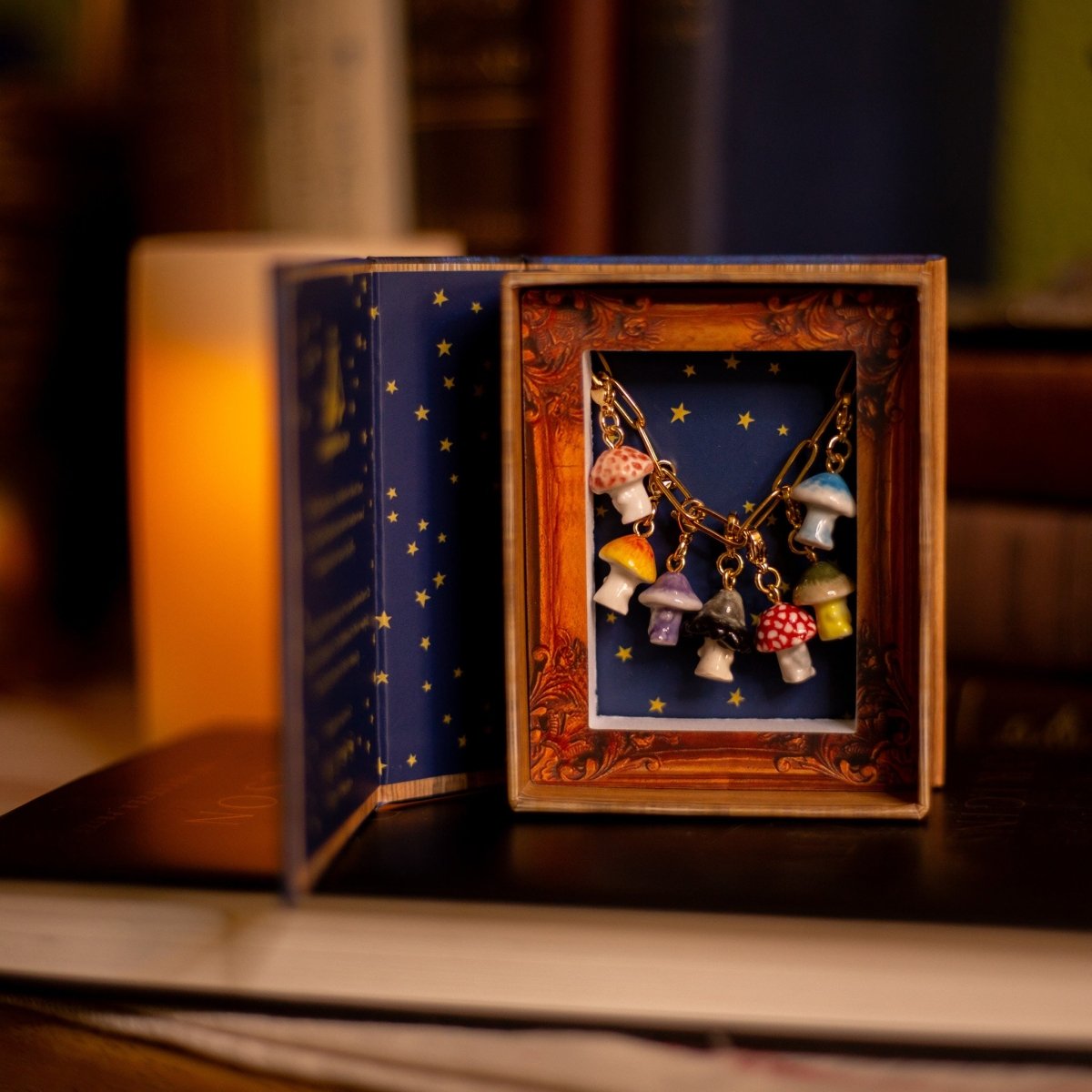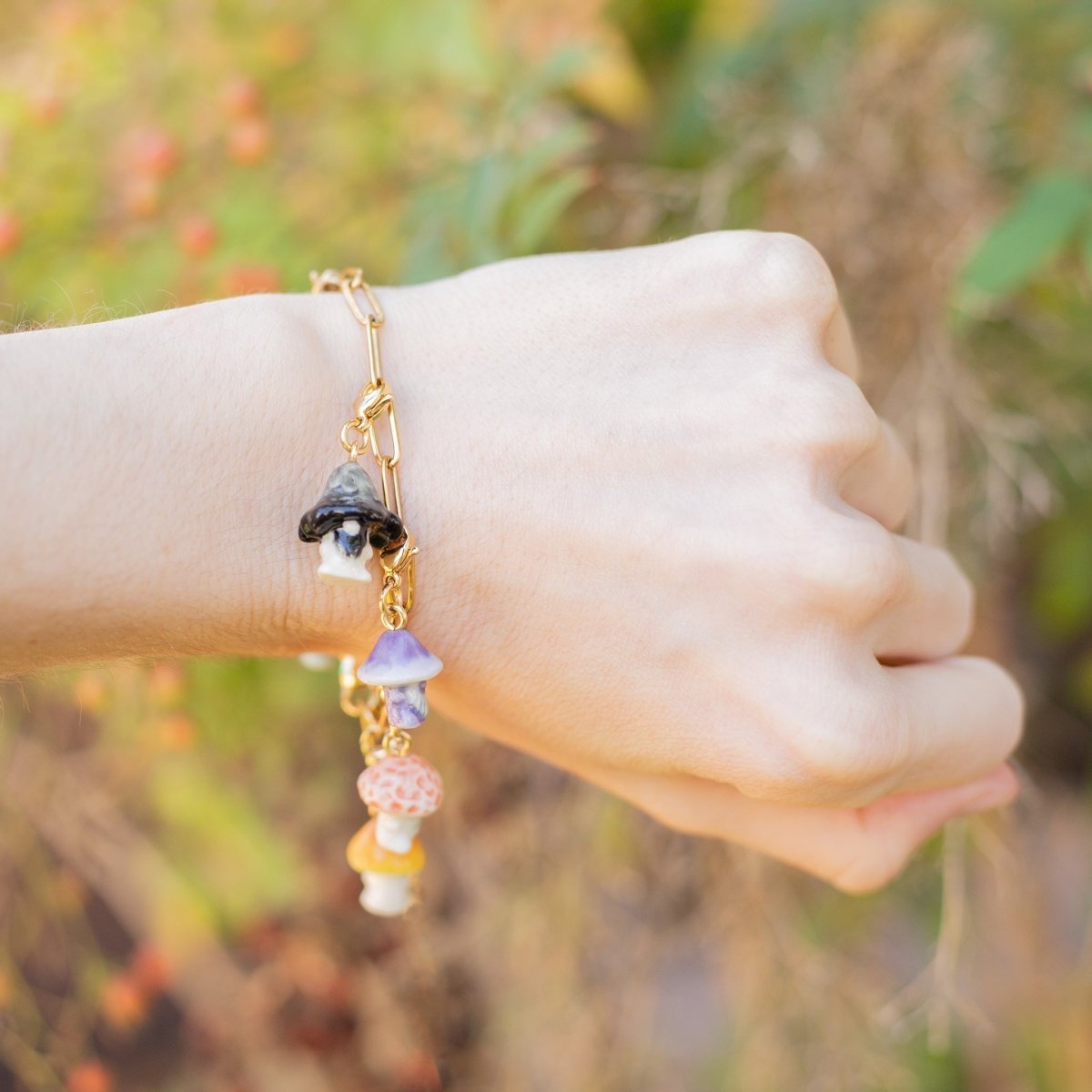 Order today and get it between: 30th June - 31st June
Description
Our Morel Mushroom Charms are inspired by the real life editable fungi. These mushrooms have a distinctive honeycomb appearance which is easily recognisable due to the network of ridges and pits in their caps. Directly inspired by nature, the Morel Shroomkin finds it easy to hide in the forest! 
What is a Shroomkin? 🍄
Magical Mushroom gnomes who venture out in the moonlight. 🌔 🍄🧚🏽‍♂️
At first glance our charms may appear as mere mushrooms, but on closer inspection reveal themselves to be tiny creatures, disguised as forest fungi. They are very shy folk, and have decided to learn more about the human world by travelling on the wrist of a daydreamer!
Shroomkin make friends easily, which means...
👯‍♀️ They are a sign of friendship and are most happy when they are surrounded by other Shroomkins! The more the Merrier! These fairytale friends bring luck and style to any outfit! There are seven Shroomkins to collect! Red Shroomkin, Black Shroomkin, Green Shroomkin, Blue Shroomkin, Purple Shroomkin and the Morel Shroomkin.
⛺️ Designed at Camp Hollow, all mushroom charms are are full of fun personality. On our morel cap mushroom man, a little nose pokes out under his honeycomb cap and his white beard is trimmed to perfection! You can even see his little feet! The brilliant texture is an example of the wonders we find in nature! 
🎨 All our mushroom charms are handcrafted and handpainted, so each purple cap is coloured with love and care. This makes each piece as unique as the spots on a toadstool! This makes them an ideal gift for any Mycophile who have discovered the Shroomkin whilst enjoying their mushroom hobby! 
💖  We put our love into every Shroomkin charm we create, so each little beard is as well kept as the last. You can admire the detail year after year, as these porcelain charms are made to keep and treasure.
📸 So stylish, each tiny creature is a cute conversation starter. If they end up on your bracelet or your keys, these fairytale friends add a dash of cottage core style to your outfit, taking some forest magic wherever you go! 
🧚‍♀️ We believe in making magic, through the quality of craftsmanship and the memories you make. Such whimsical creatures bring a sense of childhood wonder. The Shroomkin bring the magic of nature to your everyday life. 
 ✨The charm comes with a gleaming gold lobster clasp, making it a breeze to attach to your bracelet.
⛓️ Opt for an upgrade and have it grace a chic paperclip chain with a cubic zirconia extender for an extra touch of sparkle. A perfect blend of nature's wonder and artisanal beauty, ready to become the heart of your jewelry collection.
Expand Description
🥇 Crafted from fine porcelain
👩‍🎨 Meticulously hand painted in detail
🌳 Heirloom quality
✔️ Highly collectible
💝 Individually gift boxed
✈️ Free domestic shipping
Unlock the story of the Morel Shroomkin with this whimsical charm. In the still of the night, under the glow of the moon, these mystical beings emerge. Inspired by the enchanting dances seen in moonlit glades, much like the spirited fungi of Fantasia, our Morel Cap Shroomkin comes alive.

This particular kin, with its patterned cap, is inspired by the fabulous true morel fungi. The true morel of this story is to carry a piece of the forest's secret celebration with you every day and you'll always feel in touch with natures strange beauty.
We stand behind all of our products, and offer a 100% money back guarantee if you are unhappy for any reason.
Here's what our
Campers have to say ⭐
Feedback is appreciated! Everything can be made better when we work together.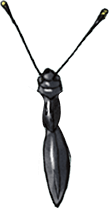 Crafted with Love
Each creation is crafted from fine porcelain, hand-painted with detail, and packaged with care.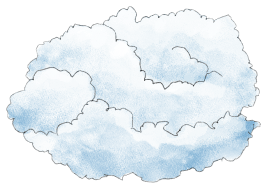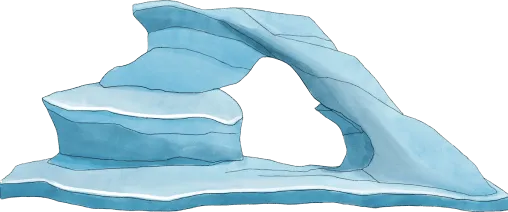 Camp Hollow
in the Wild
We love collaborating with other creatives and seeing our pieces out in the wild! Join our vibrant Instagram community by following us at @camphollowstudio.