Double tap
to zoom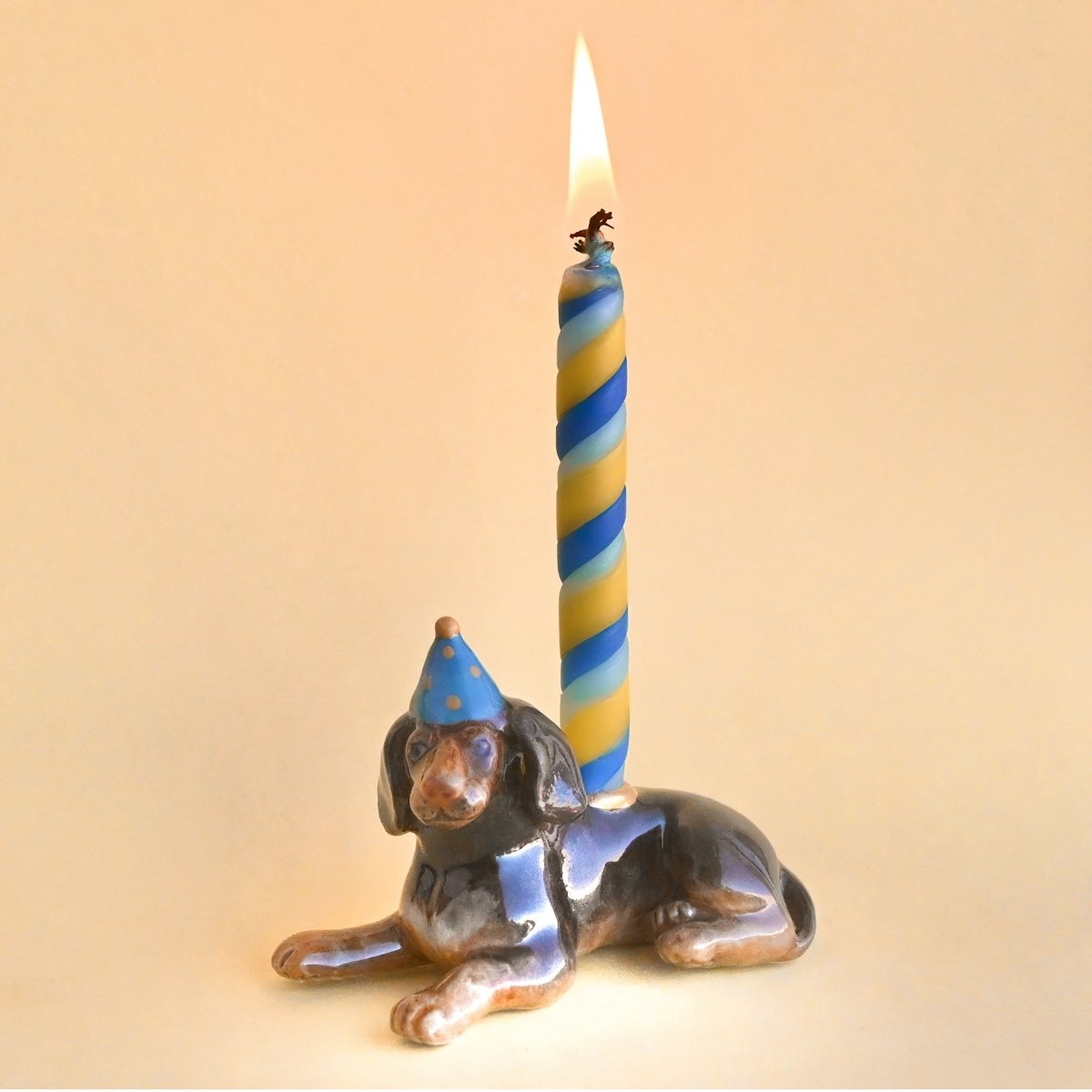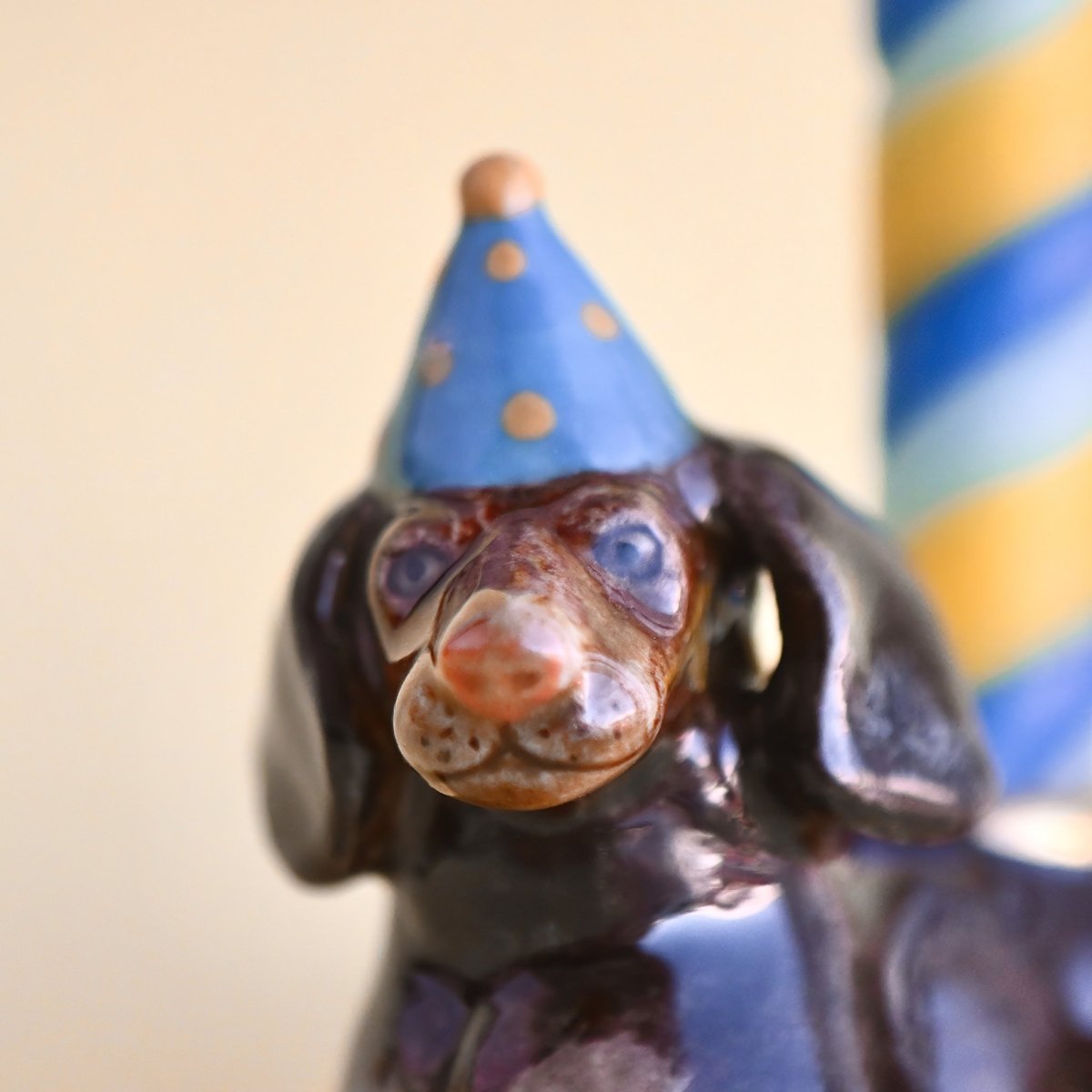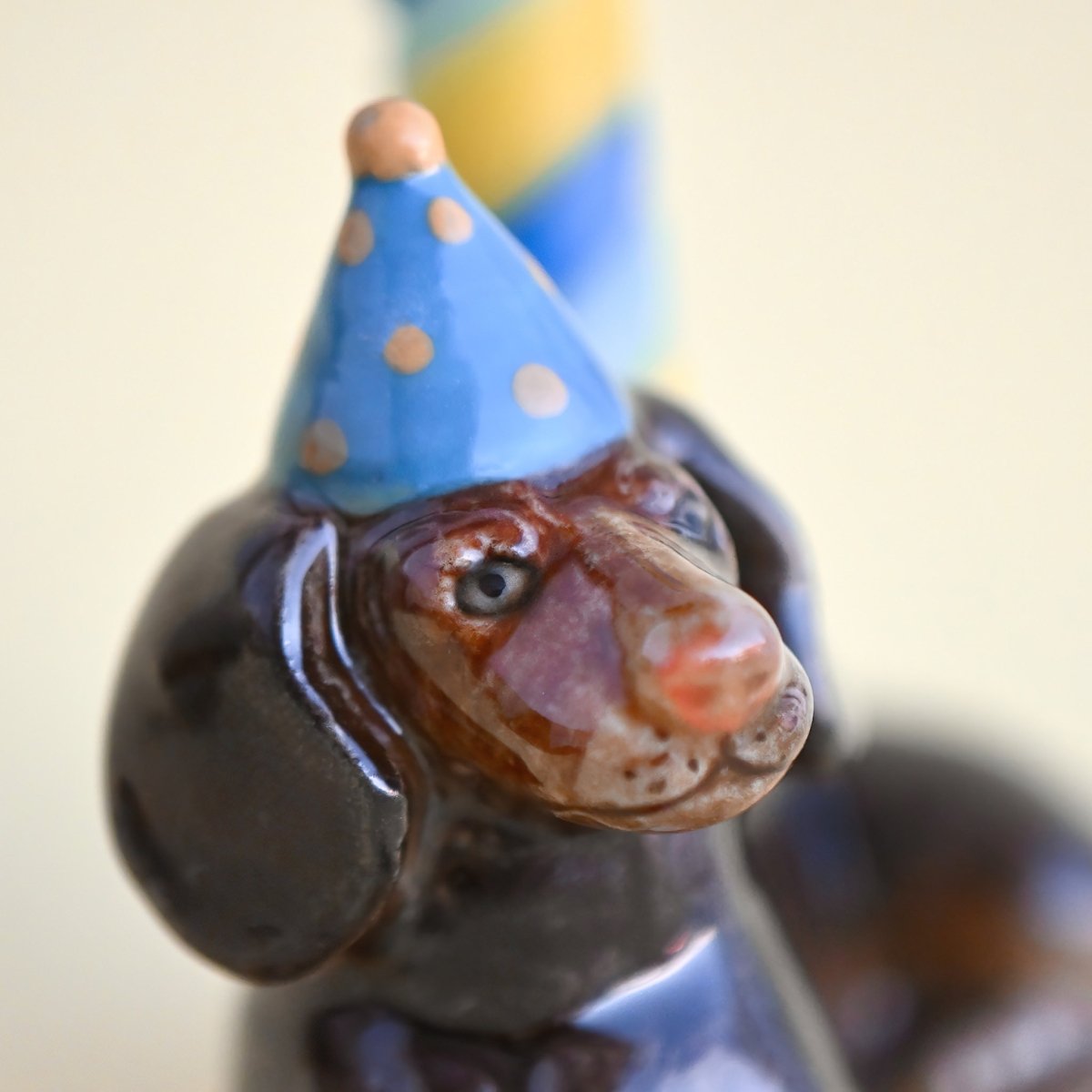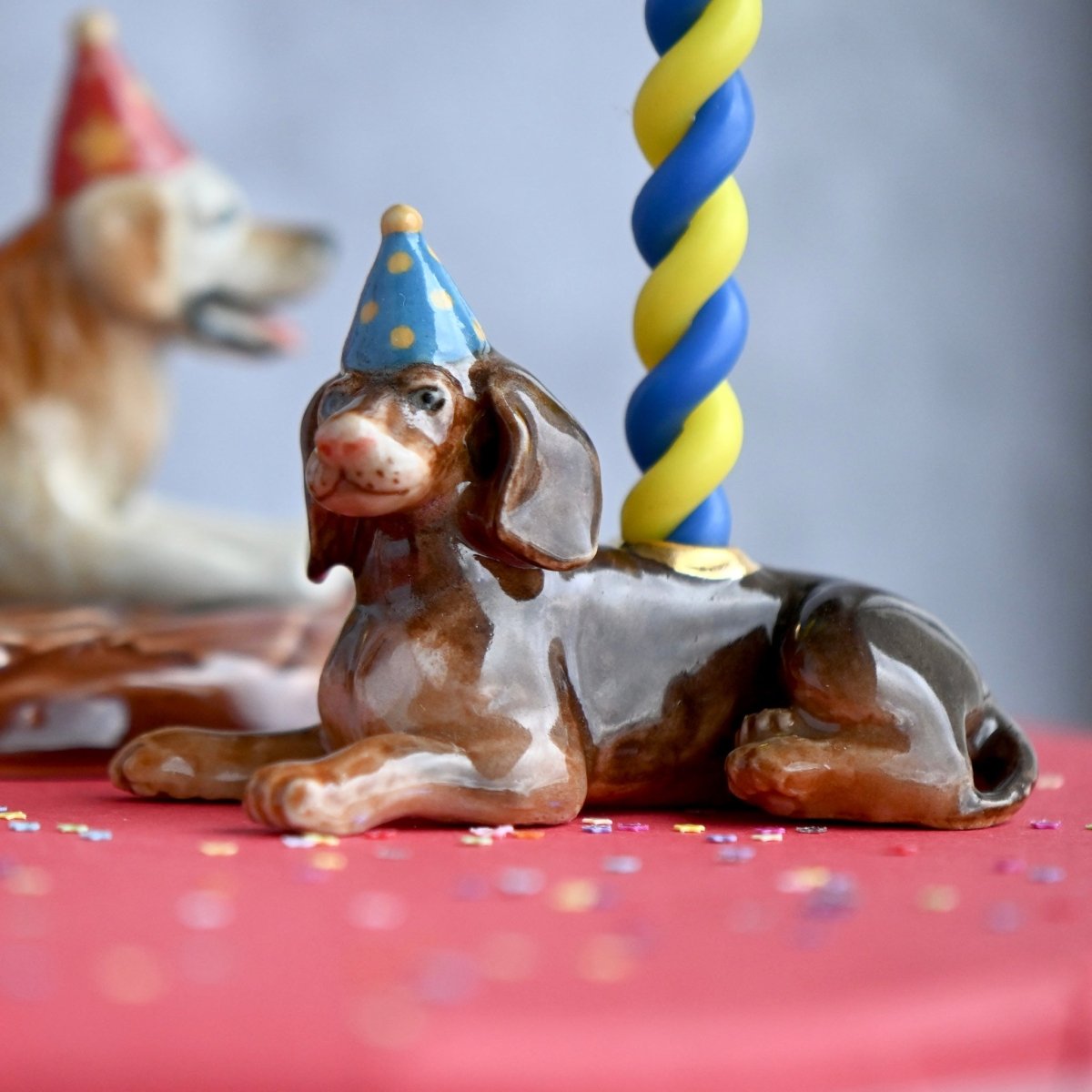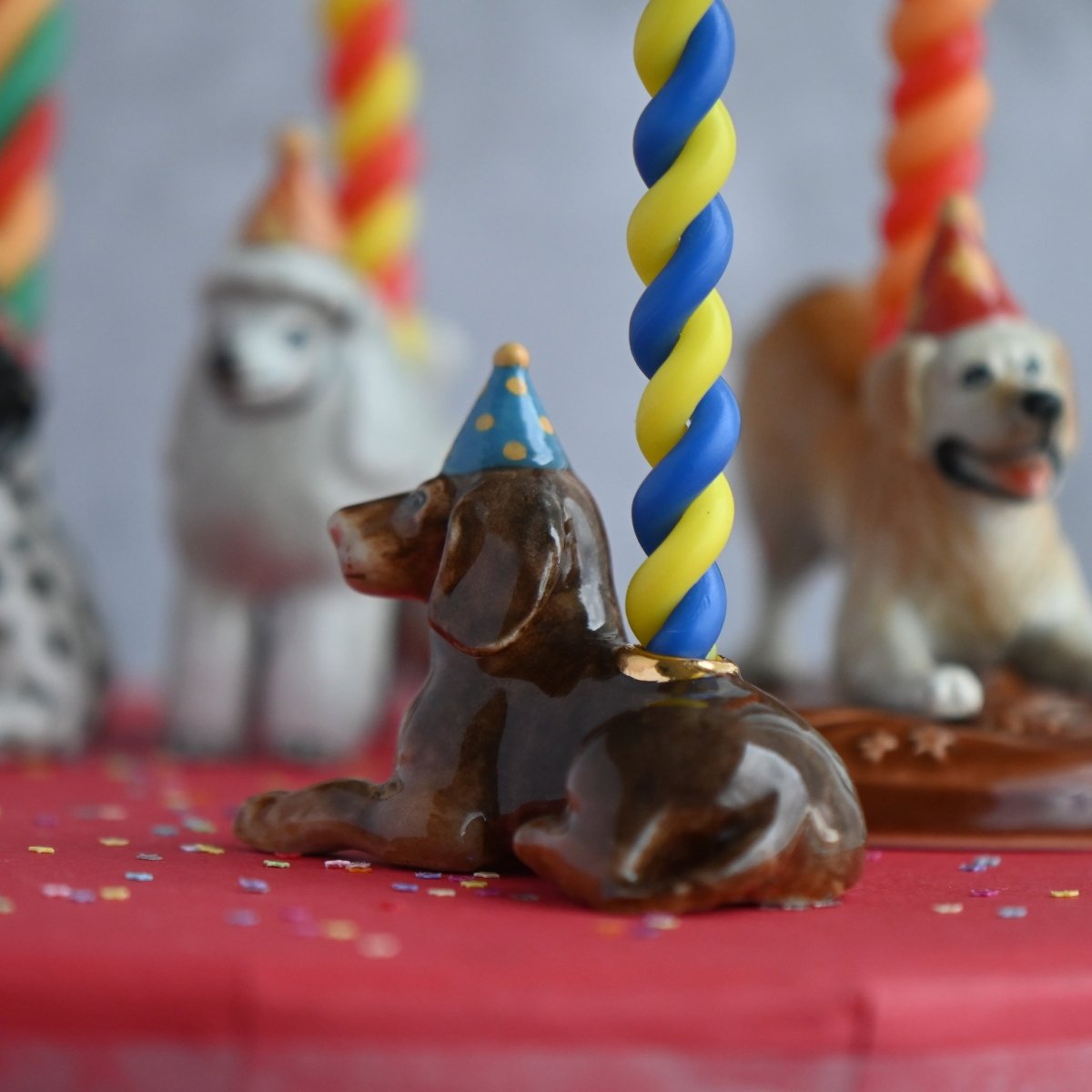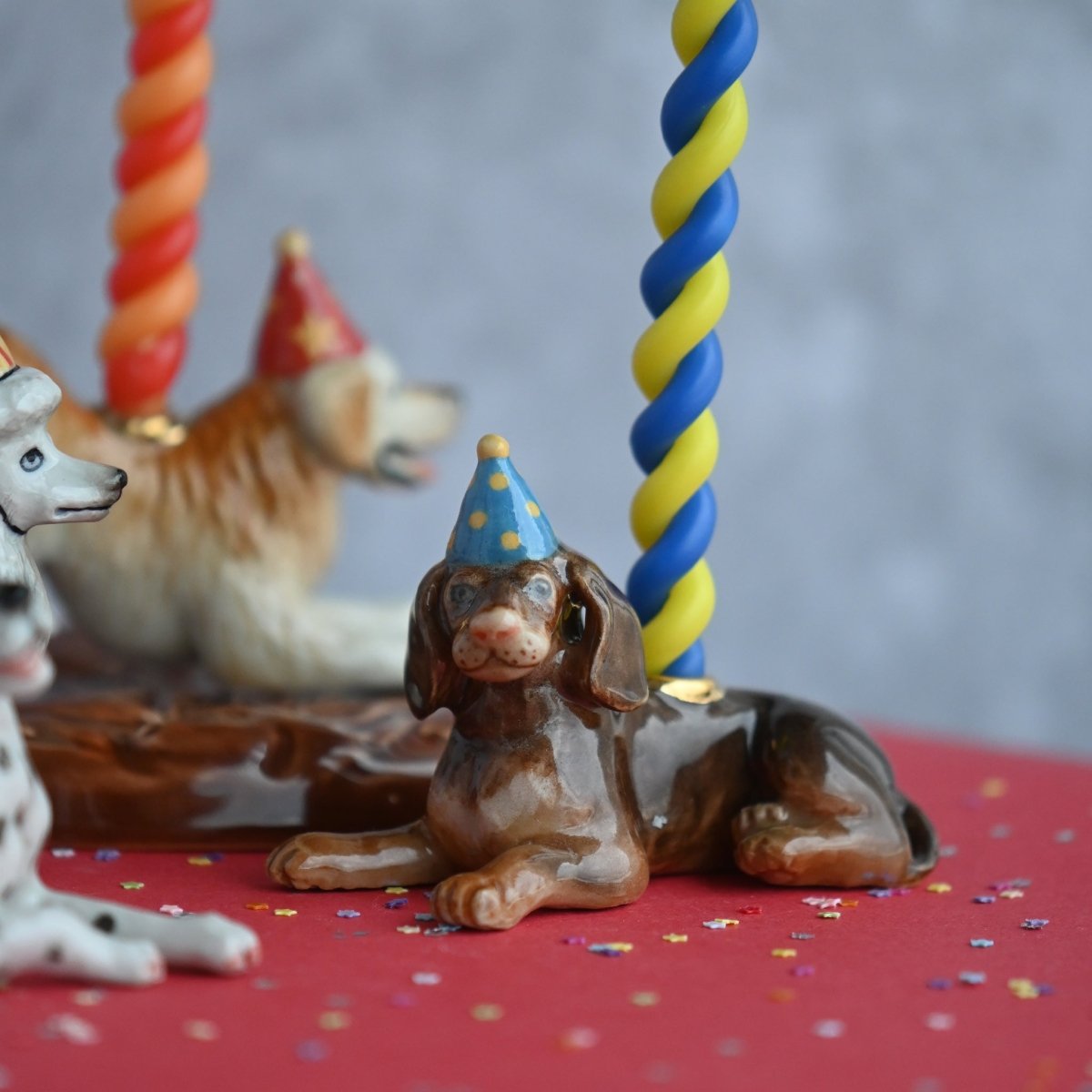 Order today and get it between: 30th June - 31st June
Description
Our Dachshund Cake Toppers are perfect for dog lovers who admire the moxie of a doxie! Bright, loyal and courageous (and often noisy) these beautiful little sausage dogs are the heart of many homes. And what better way to celebrate them than with a Camp Hollow ceramic cake topper! 
⛺️ Designed at Camp Hollow, all our cake toppers are made to reflect the personality of the animals they portray. The Dachshund looks up to expectantly with their big soulful eyes, happy to fill the role of 'party animal'! His spotty hat tells the guest this little sausage is not party food! 🎂✨

🎨 All our cake toppers are handcrafted and hand-painted, so his brown fur coat is groomed with love and care. This makes each piece as unique as a fingerprint! This makes them an ideal gift for dog lovers who love this wholesome hound! 
💖 🐾 We put our love into every candle holder we create, so each little pink paw print is as cute as the last. You can admire the detail year after year, as these porcelain pups are made to keep and treasure.
✨🎂We believe in making magic, through the quality of craftsmanship and the memories you make. Holding onto happy memories and your birthday candles, our cake toppers bring joy lives, just like our four legged friends! 
📸 Unleash the Party Pups for your traditional Dachshund celebration! Create a new tradition the whole family will enjoy. Let this wiener dog spark the warmth and joy you feel with your pet resting at your feet. 
🎁 Keep your friend safe in his treasure box or proudly on display, knowing if there's ever cake, they'll sure to be begging for a slice, after all… your Dachshund is part of the family! 
Expand Description
🥇 Crafted from fine porcelain
👩‍🎨 Meticulously hand painted in detail
🌳 Heirloom quality
✔️ Highly collectible
💝 Individually gift boxed
✈️ Free domestic shipping
🕯️ Beeswax candle included
With his long body and tiny legs, the Dachshund is known for his comical shape. Between his big floppy ears, the Dachshund boasts big soulful eyes and a furry face full of complex expressions. This bred has string of nicknames including Hot Dog, Dasher and Doxie. Hot Dogs were named after this bred, originally called 'Dachshund Sausages'. They can be wary of strangers but love their family and children. Though they make wonderful companions, they were originally bred for hunting burrowing animals, such as Badgers. They may be small but has a large heart and barrel of a chest, giving him the bark of a much larger dog.
We stand behind all of our products, and offer a 100% money back guarantee if you are unhappy for any reason.
Here's what our
Campers have to say ⭐
Feedback is appreciated! Everything can be made better when we work together.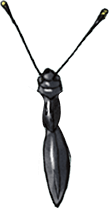 Crafted with Love
Each creation is crafted from fine porcelain, hand-painted with detail, and packaged with care.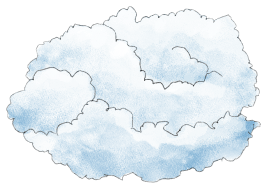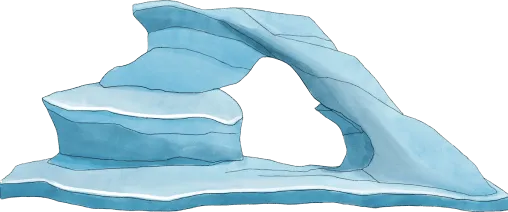 Camp Hollow
in the Wild
We love collaborating with other creatives and seeing our pieces out in the wild! Join our vibrant Instagram community by following us at @camphollowstudio.